Bollywood's Disastrous attempts to CONQUER Amriki fillum and supplant evil Britisher Culture: A Guide
It's a curious blind-spot. The Indian media show a near-obsessive interest in what the West (be they Britishers or Amriki) thinks, or makes, of the achievements its far-flung Diaspora. How Indians' hearts were warmed by the news that Keith Vaz, Indianorigin Keith Vaz, had been invited to Margaret Thatcher's Funeral.
Such ACCEPTANCE! Every 2
nd
Bollywood news article on a moderately successful new actor or more specifically actress in B-town will speculate as to whether THIS actress will be The One. The One to finally do it. To finally manage to break
Hollywood
.
A summary of previous attempts:
How we squealed in anticipation in 2010 at the imminent breakthrough of item-girl-CUM-general titjiggler Mallika Sherawat (See previous), set to STORM Hollywood with her GROUNDBREAKING erotic Horror movie Hiss.
(hattip: Musiqplanet.blospot)
Aided by excitable tweets from the self proclaimed Queen of Twitter on Bollywood, the Indian media THRILLED at news of Madam's star studded life being in the same restaurants as some people who were on the TV, and having a milkshake named after her.
This, they believed, would be IT. As of June 2013 Sherawat was personae non grata in India for the unforgivable crime of calling India ('the Guernica of women's rights', well done whoever came up with that) 'regressive' in its attitudes towards the wimmens. Cue ritual evisceration by other Bollywood filth eager to shout down any introspection with cries of JAI HIND as usual.
Meanwhile ageing ham and Shiv Sena groveller Amitabh Bachchan appears to still be kidding himself that he will conquer Hollywood. Indian media thrilled at his insistence on speaking in Hindi at press conferences in Cannes 2013 to promote The Great Gatsby (cast as Meyer Wolfsheim!! Hitler obsessive Bal Thackeray would be horrified!) "this means," said an awestruck relative, "that they are really Scared of Bollywood's power now, Bollywood is going to bring everybody to its cause…."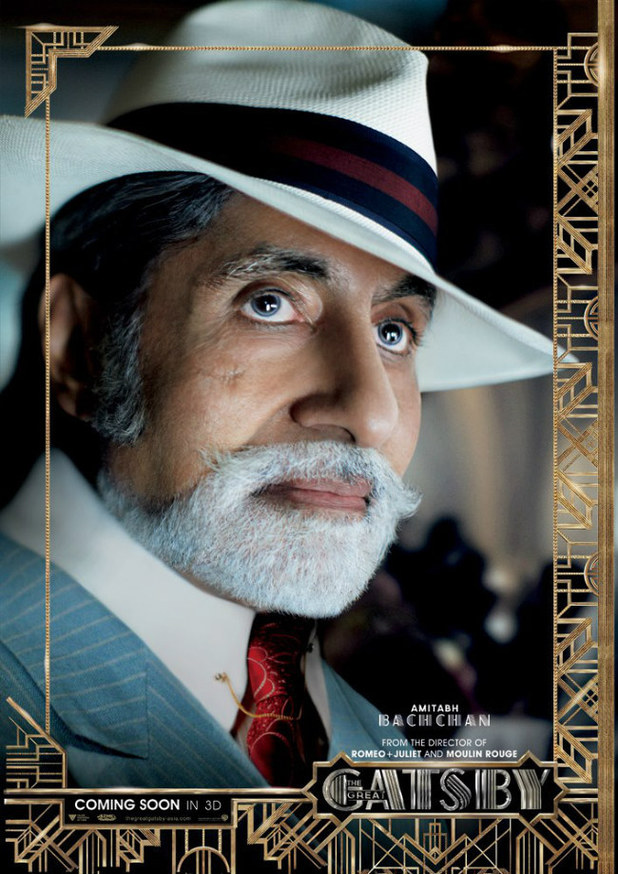 (Pic via DigitalSpy)
Or the attempts of Aishwarya Rai to BREAK Tinseltown in crossover disasters:
(Pic: wikipedia updated Nov 2013)
Mistress of Spices (the usual magical realism dog shit involving anything Indian that involves La Aishwarya being winsome-and-a-wibbling) – bored audiences didn't quite *get* the Rai magic:
"About all that can be said about The Mistress of Spices is that actress Rai manages to retain a straight face while uttering some of the most risible dialogue ever heard in a supposedly serious drama"
(that's every Bollywood film ever made, pal)
The Pink Panther 2:
Err….
Bride and Prejudice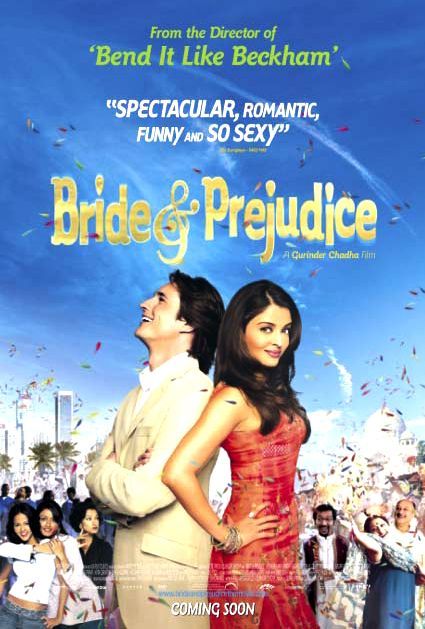 (via Movieguide.org)
Oh fuck off. More cringeworthy Gurinder
Chadha
mawkishness. Solely of interest in that it depicts a Punjabi family who are supposed to be wealthy and yet have 4 daughters. Did they not have ultrasound there?
Meanwhile "Sexiest Asian woman of 2007 and former Miss Vivacious" Bipasha Basu has been hailed as The New Sophia Loren by her publicity people since at least 2005. Existing in a sort of near-recognition globally, (she's currently best remembered as having got off with Ronaldo in a nightclub and formerly shagging dimwit Zoolander –like Model-turned-actor John Abraham), Bipasha Madam might *just* get to see the release of her debut actioner Singularity in 2013 after only 2 years in production. Great! And the Indian media proudly notes that "it features not only her picture, but mentions her name too."
BIG TIME!
(wikipedia)
The actors that manage to make some sort of living in LA tend to be those with credentials as character actors (Irfan Khan, Om Puri, Shabana Azmi). That there *are* actors who manage to cut it over there doesn't stop the Indian media crying racism whenever one of the more photogenic actors falls flat with the mediocre appearances they manage in Hollywood.
So you would think, surely, that a top rated show, starring an Indian origin lead – a
Female Lady person
– that had gained strong ratings in the US would have had wall to wall coverage in the Desi press, not to mention that the English-language media would have gone CrazyNutsso for
The Mindy Project
on Fox (boo!), yes?
Nothing.
Not a peep.
Why on earth could that be?
Labels: Aishwarya Rai, Amitabh Bachchan, Bipasha Basu, Bollywoodscum, Eastenders, Mindy Kaling, Mindy Project